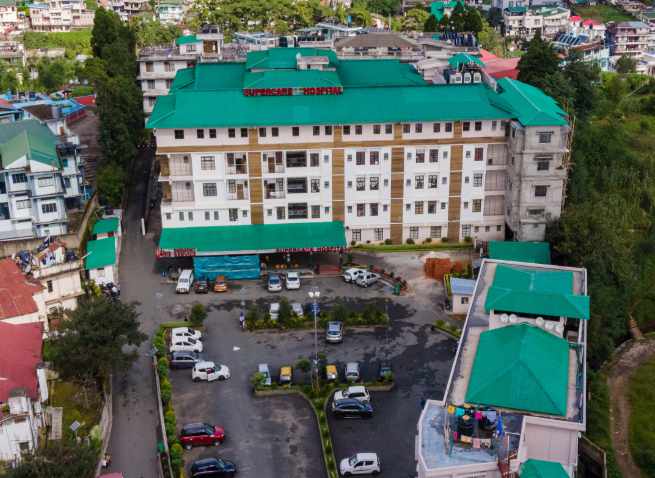 Founded in 2005, Supercare Hospital finds its beginnings in the perseverance of Dr. Rangksan Singh Thangkhiew, who is one of the region's most celebrated medical practitioners and a pioneer in the field. Over the years, his ideas inspired a community of medical professionals sharing a common mission – to introduce high-quality super-specialist treatments in the region and deliver services that maintain standards found in top institutions across the country.
Today, Supercare Hospital is a sprawling 72000 sq feet facility, spread over 5 levels. 44 doctors and surgeons are available across 20 departments, covering a wide spectrum of medical disciplines. We can accommodate more than 150 patients. Supercare Hospital also caters to thousands of visiting patients through efficient and modern outpatient facilities and the hospital is equipped with the latest medical technologies. Our philosophy includes empathy and integrity – to ensure that our patients and visitors feel confident and comfortable whenever they seek our services.
Our Founder's Story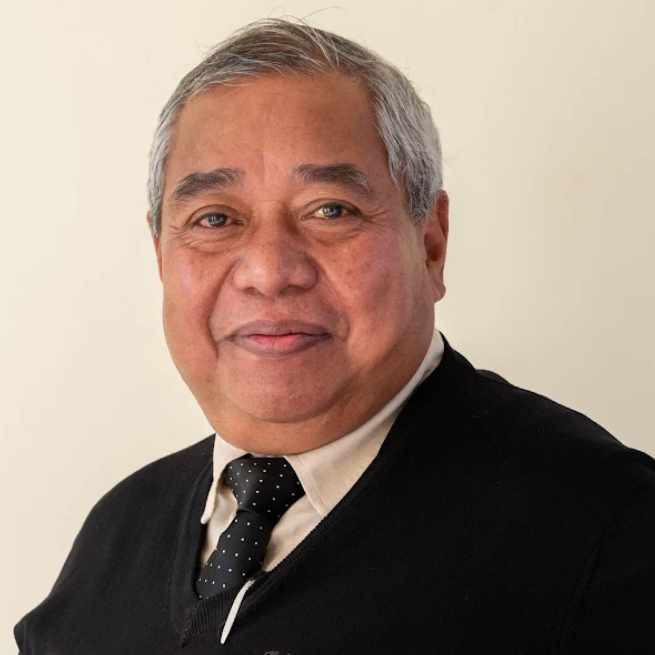 Dr Rangksan Singh Thangkhiew is the founder of Supercare Hospital. His story of service began from his youth. Born in 28 Aug 1957 in Shillong, Dr Thangkhiew grew up in an aspiring family of statesmen who were dedicated to pushing the interests of the community, at that time languishing in the outback of post-independence India.
He decided to pursue medicine and was an alumnus of the prestigious PGIMER Chandigarh. He came back to Shillong in the 1980s, the first DM (Doctorate in Medicine) from the Khasi community (A Doctorate in Medicine is a Post Graduate Super Speciality Degree). He was also the first DM (Gastroenterology) in North East India. He was aware of the shortcomings of the existing health infrastructure and always kept an eye on the larger picture. As Dr Thangkhiew gained experience practising as a physician he also saw the urgent need to develop more facilities for check-ups and medical procedures. He was a pioneer in many ways. In 1988, he was the first in the state to start providing endoscopy services with an Olympus XQ10 Series Fiberoptic Endoscope.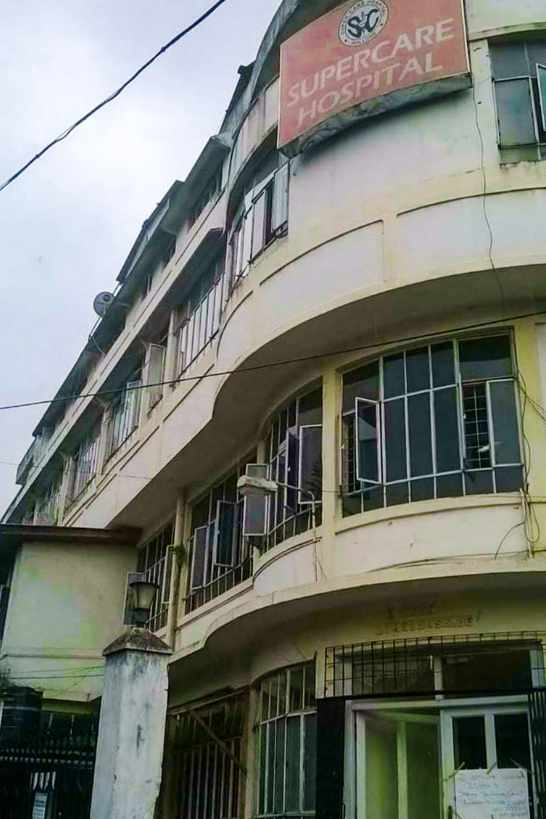 Supercare's first avatar was a medical centre in Shillong's Fire Brigade neighbourhood. This facility, set up in 1991, vindicated Thangkhiew's observations about the needs of the people and he set his mind on building an institution that would take professional medical care in Meghalaya and the North-Eastern region to the next level. In 1995, for the first time in the North-East, patients had access to state-of-the-art video-endoscopy and video-colonoscopy procedures. In 1999, Dr Thangkhiew performed the first ERCP in North East India.
All this while, Dr Thangkhiew continued his main role as one of the most eminent super-specialists in the region, building a loyal base of thousands of patients, many of whom have been with him for generations and treat him as a family member. He has practised in some of Shillong's most well-known hospitals – Nazareth Hospital and Woodland Hospital. Dr Thangkhiew was also appointed the First President of the Indian Society of Gastroenterology – NE Chapter in 2018.
In 2005, the experienced practitioner and his team of dedicated professionals decided to make the big jump and Supercare Hospital was founded, the result of many years of planning and discussions. It started as a 14-bed facility tucked in the busy Laitumkhrah locality and slowly grew into the trusted institution that we know. In 2017, Supercare shifted to its new permanent campus and it has established itself as one of the premier hospitals in the state of Meghalaya.