Message from the Founder & Managing Director
On paper, Supercare Hospital may have started in 2005, but the seeds were planted much before that. Personally, it has been a long and gradual journey – filled with learnings and obstacles and triumphs. Getting into the medical field in the 1980s, growing up in the post-independence and pre-statehood era and seeing how the community needed people like me to step up and serve – are all just some of the ingredients of the larger picture.
We started in 1991 as a medical centre and introduced new technology like video-endoscopy and video-colonoscopy to the region. My experiences in other esteemed hospitals in the city also galvanised my desire (and those around me) to build something new and profound to help the ever-increasing population of the city. Between 2005 and 2017, before we moved into our current 72,000 sq ft plus facility, we were already envisioning the future of health in Meghalaya.   
Behind the concept of Supercare is a very simple statement – we want to give the people of Meghalaya and the North-East Region of India, the care and facilities that are found in every modern health establishment across the country and the world. My travails and professional and personal experiences over the decades helped mould the idea of Supercare in my head, and along with me, others shared the same vision. It thrills me that with the collective efforts of the entire hospital team – past and present – dreams have crystallised into reality. We believe that with each step we take we bridge gaps and save lives.
Therefore, our mission is to set standards and be the leaders in the discipline of health for the ultimate goal – to provide relief and comfort to our patients.
The story of Supercare Hospital has just started. We now cater to patients from not just Meghalaya, (but also from across the country and beyond). Growing up in my beloved town, known for its reputed health establishments since the 60s and 70s, it fills me with pride that Supercare Hospital continues to carve its niche as an efficiently run modern organisation with a constant role in the technical evolution of healthcare here.
The future of health in Meghalaya and the NER is very crucial to the development of the region. With every passing season, we acquire more state-of-the-art and cutting-edge equipment and hire the best human resources available. Supercare aims to be a torchbearer in new treatments, methodologies and philosophies concerning health and health services while also ensuring that foundational values of healthcare remain our strength. Beneath it all, Supercare is run by dedicated and tirelessly beating hearts – the people of the organization.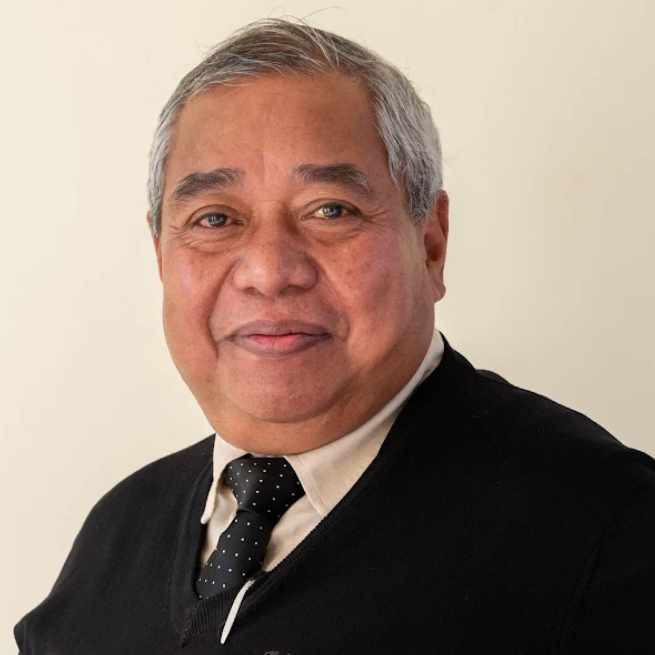 We are here to serve. 
Thank you and Warm Regards.
Dr. Rangksan Singh Thangkhiew